Our Namesake: Irma Lerma Rangel
The Honorable Irma Lerma Rangel (1931 - 2003) was first elected to the Texas House of Representatives in November 1976. She was the first Mexican-American female attorney in Kingsville, first Mexican-American woman assistant district attorney in Nueces County, first Hispanic woman elected to the Texas Legislature, and the first woman elected to serve as chairwoman of the Mexican-American Legislative Caucus.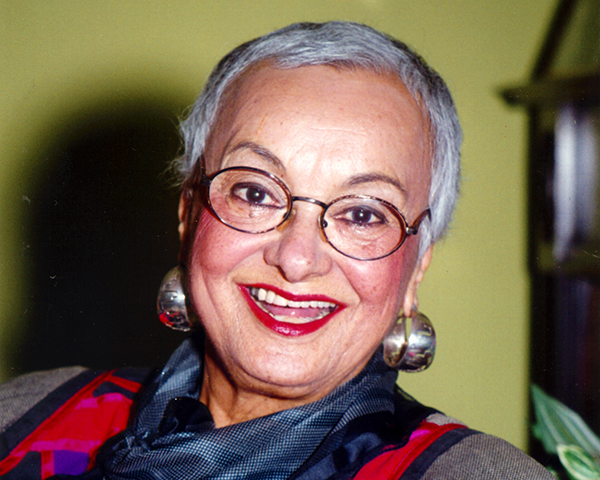 Rangel was re-elected to her 13th legislative term in November 1998. She received her bachelor's in business administration from Texas A&I in Kingsville, Texas. After teaching for 14 years, she earned her doctorate of jurisprudence from St. Mary's University School of Law.
In 1993, Rangel closed her law practice to become a full-time legislator. In 1997, after the Hopwood decision, she passed legislation to mandate students in the top 10 percent of high school graduating classes be automatically admitted to any of the state's Colleges or universities. Rangel's legislative priorities included education and transportation infrastructure.
Rangel was a woman of many firsts, and she always bore the burden admirably, but it was not for the personal accolades that come with being a trailblazer that she lived her life the way she did. As Rep. Pete Gallegos, one of Rangel's colleagues said: "She understood that the way people break out of cycles of poverty is through education, and she fought tirelessly, right up until her death, to make the dream of a College degree the reality for thousands upon thousands of students."
The most fitting tribute to Rangel's work is not the portrait of her in the Texas House or the Texas A&M Rangel School of Pharmacy, nor is it her distinguished honors though they may be, but instead it is each and every degree that students receive through opportunities Rangel made available to them. In authoring a 2001 bill establishing South Texas' first professional school, Rangel united her aims of increasing educational opportunities for the underprivileged and revitalizing her home region. Texas Legislative House Bill 1601 created and provided funding for the establishment of the Texas A&M Rangel School of Pharmacy.
- from the press release of the Mexican-American Legislative Caucus, March 18, 2003.