First-Generation Students
Welcome FIRST-GENERATION STUDENTS
Howdy!
We celebrate first-generation or first-in-college students! First-generation college students are defined as students who are the FIRST in their immediate family (excluding siblings) to attend college to pursue a four-year or advanced degree.
While many students encounter diverse challenges when adjusting to college life, first-generation students are more likely to experience greater challenges as they have not been exposed to a college-going culture at home. At the Texas A&M Irma Lerma Rangel College of Pharmacy, we are committed to helping the future health care professionals of tomorrow build confidence in themselves and their personal abilities, welcoming them into our Aggie Pharmily, and providing the resources and support needed to be successful in their endeavors.
We invite you to join us in this celebration to support and encourage first-generation students who comprise 27 percent of our current student body. As a fist-generation student, it is important that you take advantage of the supportive resources and programs that are designed to ensure your success. Being a first-generation student means that you have an outstanding opportunity to write your own story, create your own community, and thrive at the Rangel College of Pharmacy.
I, too, am a first-generation college graduate. Please allow me to share my own first-generation story.
I was born and raised in a small rural town of less than 2,000 residents in India, where farming was the primary vocation. As the youngest of three siblings, I was a big dreamer. My sisters used to joke that I had a lot of hat and no cattle. We had only an elementary school in my town and we had to go to a nearby city for further education. Neither of my parents had a college education, but they both had an abundance of wisdom to impress upon me, which I have carried with me throughout my life.  
In the third grade, I visited a public library in a nearby city as part of my school tour. I was fascinated to see so many books of different genres, all in one place. It was nothing short of a magical experience for me – it was my version of Disney. The librarian said that students in college came there more often than others, which stuck with me. My dreams started to grow bigger and wilder. Although I was just an average student academically, it did not dampen my enthusiasm to dream big. I went home that day, stood before my parents, and declared, "I want to go to college." My mom hugged me and cried. My dad calmly said merely dreaming is not enough, I would have to work hard and remain disciplined.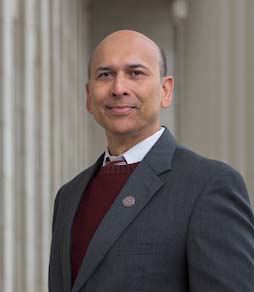 When my dad passed away when I was only 12, my dreams were shattered and my life seemed to have come to a standstill. My mom stood by me, solid as a rock, not only supporting my educational journey but keeping my dreams alive. As a first-generation student, I experienced many adversities that pushed me to my limit, but I kept my focus, worked hard, and never looked back. I went on to complete my bachelor's, masters', and a doctoral degree, and have lived by the trilogy: ' Dream, Theme, and Steam.' My advice is to dream big, have a plan, and work relentlessly at it until you succeed. Education changes lives. It undoubtedly changed mine.
Sincerely,

Indra K. Reddy, PhD, FAAPS, FAPhA
Professor and Founding Dean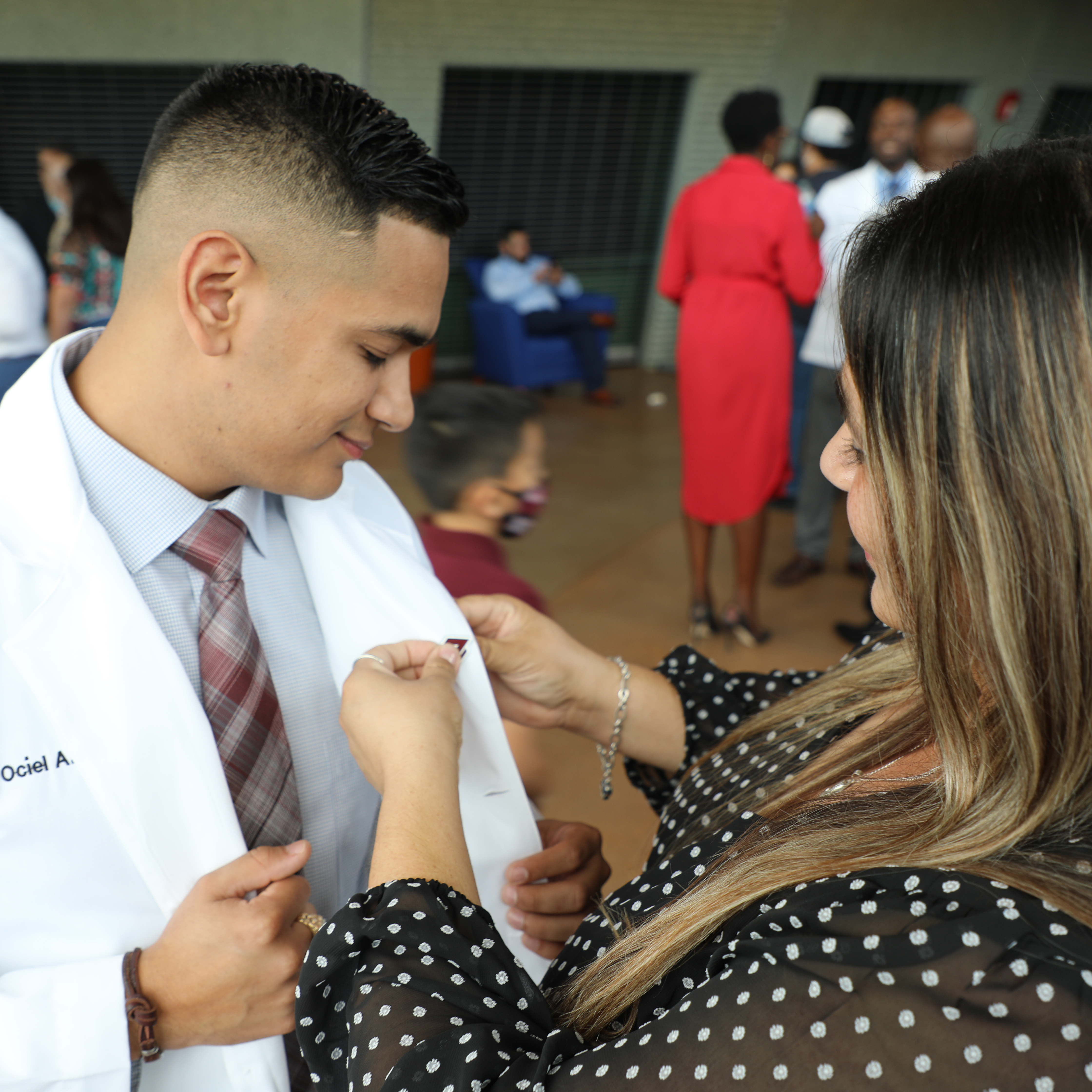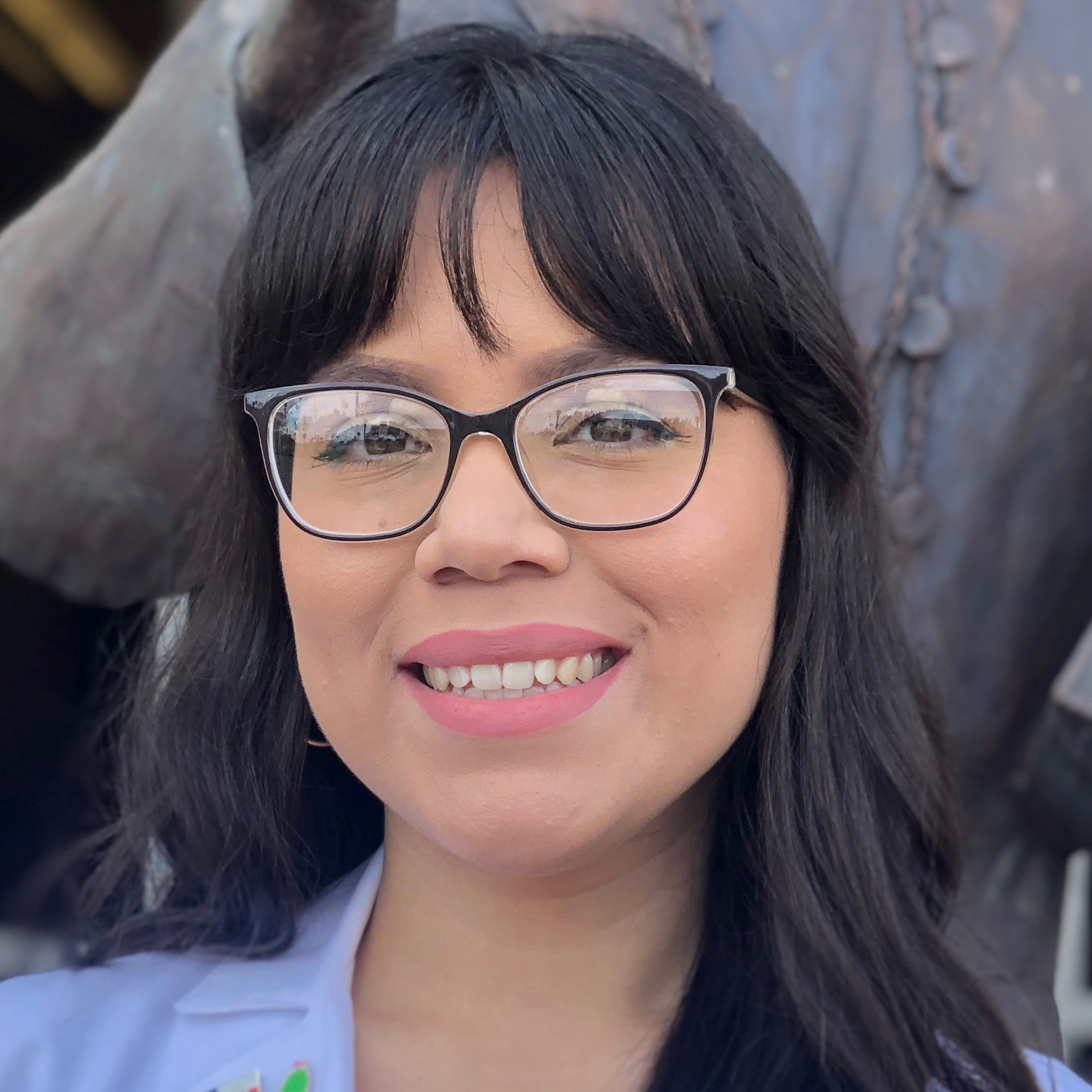 "

Growing up, college was never a priority in my household but I knew I wanted to do more. Seeing the hardships my mother went through motivated me to get an education and provide a better future for myself and my family. My life took an unconventional route, as I began my college education married with children. Having them cheer me on throughout this journey is encouraging and also very rewarding. I have been able to surpass statistics and disparities by being accepted into a doctoral program and additionally being able to mentor the next generation of potential pharmacy students. Being a first-generation college student is a challenge. Being a mother contributes to the disparity; you have to quickly adapt and create a balance between school and raising a family. Having the support from family and friends is significant in completing this challenge. Hearing my daughter, mother, and grandmother say, 'I am proud of you' has made everything worth it. I hope to set the example for my children, my siblings, and inspire other moms to reach their goals."
Cassandra Lee Cruz
Professional Student Pharmacist
Class of 2021
First Generation College Student