Created to Serve
The Texas A&M Irma Lerma Rangel School of Pharmacy opened in 2006 to address the shortage of pharmacists in the border region of south Texas. Since then, we have established an exceptional, fully-accredited pharmacy program that prepares our diverse student body to be competent, caring, ethical Aggie pharmacists through a balanced program of education, research and service.
CONGRATULATIONS TO OUR SUCCESSFUL CLASS OF 2022 RESIDENCY MATCHES
The Texas A&M Irma Lerma Rangel School of Pharmacy is pleased to announce successful residency matches for the Class of 2022. These students have worked hard to achieve their goal of matching with a PGY1 residency program, and we wish them the best of luck as they begin their journeys. This year, the School had the highest number of matched students and largest number of residency applicants which is a testament to the hard work of our students, faculty, and staff. We congratulate the entire Class of 2022!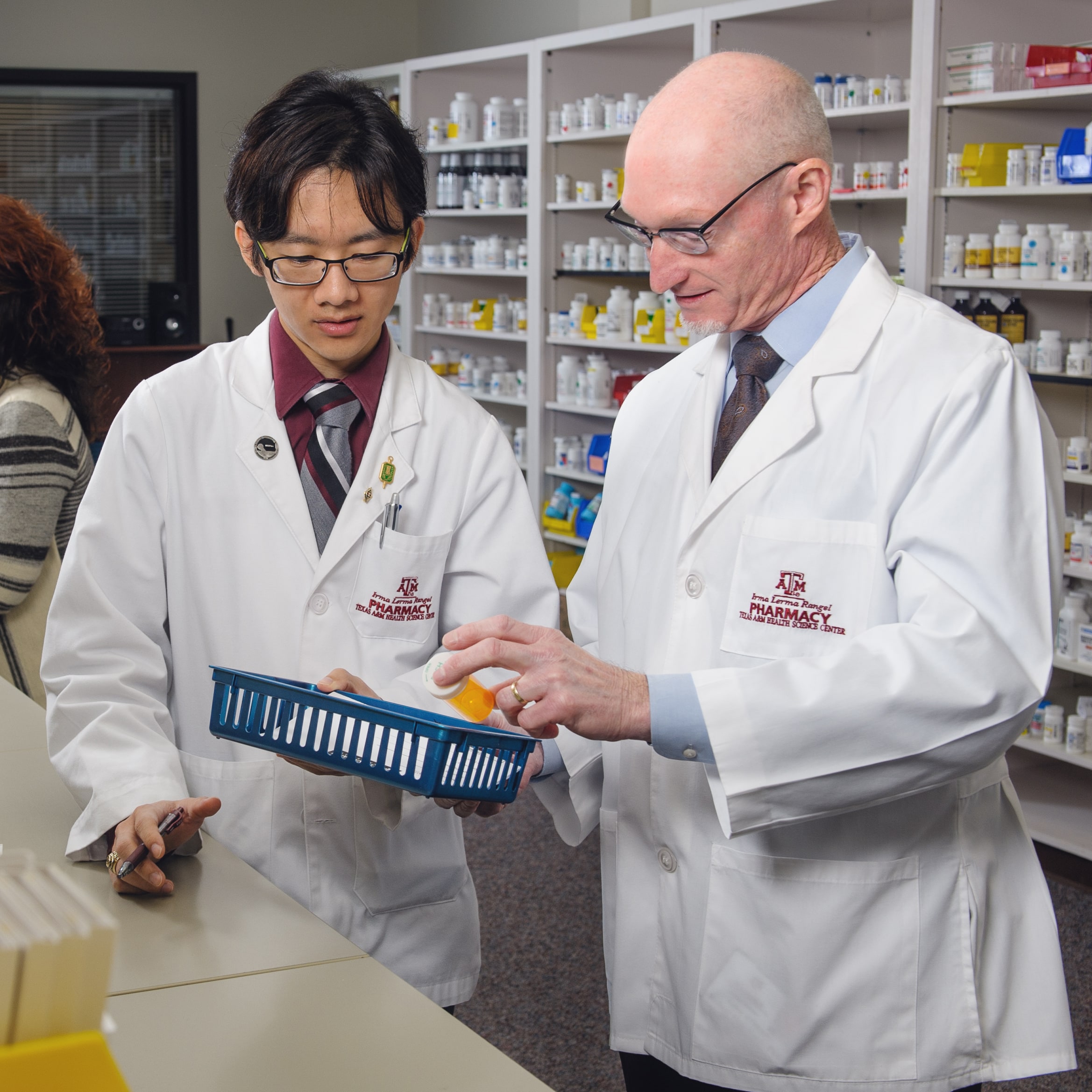 "

Students are central to everything we do. We have created a student-centered learning environment that celebrates diversity and embraces collaboration. As Pharmacy professionals, our graduates have tremendous opportunities, and the future of pharmacy is expected to be even brighter as the profession continues to evolve."
Indra K. Reddy, PhD
Professor and Founding Dean
Rangel School of Pharmacy

Invested in student success
Our Doctor of Pharmacy (PharmD) program provides a strong foundation of pharmacy knowledge and skills that students hone in real-world application. Students receive thorough, engaging instruction from dedicated faculty members, as well as personalized academic support during each step of their pharmacy school journey.
Under the supervision of our vast network of qualified licensed preceptors, our students learn to make professional decisions in a variety of clinical and community health care settings, and are given opportunities to collaborate with other health care professionals.
Our graduates leave the program with unparalleled competence as practicing pharmacists, fully prepared to meet the needs of communities across the state, nation and world.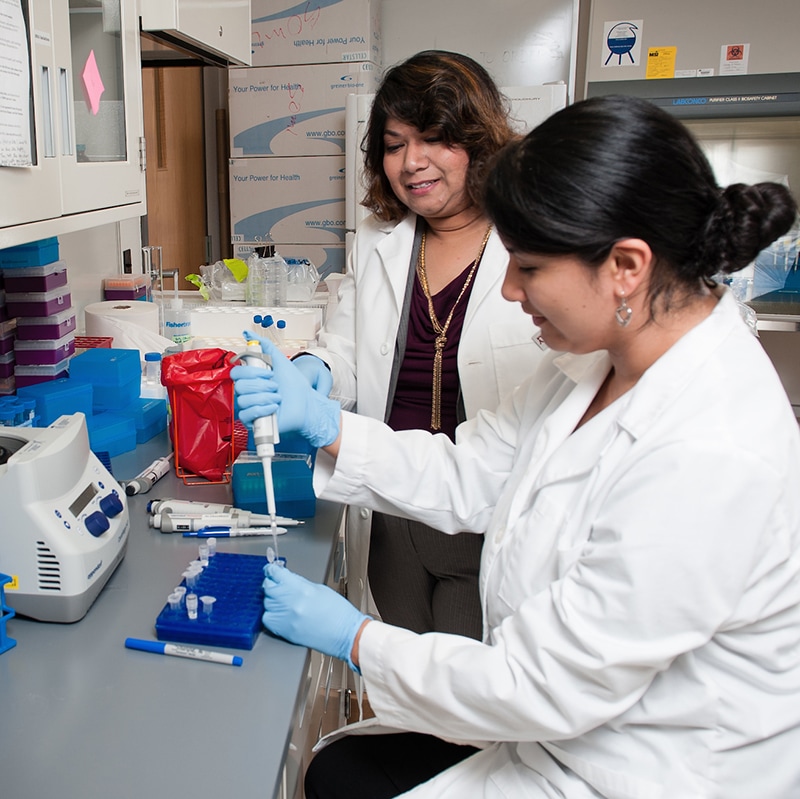 Innovation that improves lives
We're advancing community health and the future of health care through cutting-edge pharmaceutical research. With access to state-of-the-art facilities and research labs, our students and faculty are pioneering solutions to health issues impacting the communities they serve, including diabetes, opioid abuse, preeclampsia and HIV.
Our commitment to Texas
Our namesake, District 35 State Representative Irma Lerma Rangel, was committed to bringing a professional school in the health sciences to South Texas to improve health care access in the region. Today, we continue to honor her vision, bringing Texans the finest in health education, promotion and care as we advance the knowledge and technology of pharmacy and pharmacotherapy.
lowest tuition of professional pharmacy programs in Texas
of graduates return to practice pharmacy in South Texas
of graduates practice pharmacy in medically underserved areas
of graduates practice in community pharmacies
Bringing it home
Our roots run deep in South Texas, and we're proud to bring our expertise where it's needed most to overcome disparities in health care delivery.
Through pharmacy practice rotations in six regions across the state, our students learn that compassionate care is more than just the way patients are treated within the walls of health institutions. Comprehensive, patient-focused care comes from an in-depth understanding of the community, culture and needs patients have in their day-to-day lives.