Dear College of Pharmacy students and guests;
As you know, months ago Texas A&M University announced the postponement of Spring commencement ceremonies and large-scale events amid the global COVID-19 pandemic.  Restrictions were placed on event size set forth by the federal government and many of these restrictions are still in effect.
The current plan for the postponed May 2020 commencement is scheduled on Sunday, November 22, although this is still subject to change dependent on the containment of the pandemic, and further guidelines and directives.  However, we want to share a few announcements and make you aware of pertinent details as we strive to plan for the rescheduled safe way to celebrate the great accomplishments of our graduates.
We know the cancellation was disappointing, but the safety of our students, faculty, staff and the community are our top priority.  A consistent and united approach to following Texas A&M's  Event Planning Guidelines  for on- and off-campus events will be the key to keeping our community healthy.  Please see the below information and if you have any questions, you may contact Mrs. Shelia Robinson at srobinson@tamu.edu  or Mrs. Christie Knudsen at cknudsen@tamu.edu.   Thank you for your understanding and continue to take care of yourselves! 
"Life always throws curveballs, our ability to adapt and to care for each other is paramount."
The Office of Student Affairs
Schedule of Events
Please note that these plans are subject to change pending updated information amid COVID-19 restrictions. We recommend you check back frequently as we will continue to publish updates as they become available.
Friday, November 20
Virtual Rehearsal, (More information coming soon.)
If you have any questions, please contact Mrs. Shelia Robinson srobinson@tamu.edu or Dr. Amanda Galindo galindo@tamu.edu.
Sunday, November 22 (RESCHEDULING DETAILS ARE TENTATIVE AND STILL IN PROGRESS)
Commencement ceremony, Rudder Auditorium on the main campus of Texas A&M University at 11 a.m.
We plan to celebrate the Class of 2020 graduates with a traditional in-person commencement ceremony.  However, indoor spaces available for reservation on the TAMU campus have revised occupancies based on square footage and seating capacities.  The number of invited guests allowed by each student will be limited and admission tickets will be required for entry due to limited capacity and physical distancing requirements.  We are working with the venue and based on future regulations set forth by the State, CDC and Texas A&M, we cannot finalize occupancy details at this time.  As details and information continue to change, we will share more information with the students via email and update the webpage.  Again, we recommend you check our webpage for updated information frequently.
During commencement we will follow and comply with the campus face covering policy  34.99.99.M0.03 Usage of Face Coverings to Counter COVID-19 at Texas A&M University at all times including all campus-wide events hosted by the College and Texas A&M University.

Reception to follow
Traditionally, faculty and staff look forward to meeting graduates and their families at a reception immediately after the ceremony.  Until further notice, to observe physical distancing regulations, no one will be allowed to handle food or drinks during campus events.  However, a small individually wrapped edible token of appreciation for your attendance will be available for pick-up as you exit the venue at the conclusion of the ceremony.  Also, note that taking photos in common areas within Rudder complex will not be allowed and all participants will be asked to vacate the building as quickly as possible.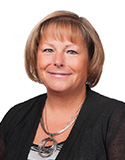 Commencement speaker for the Class of 2020:
Jan Engle, PharmD., PhD. (Hon), FAPhA, FCCP, FNAP
Executive Director of the Accreditation Council for Pharmacy Education (ACPE)
Click here to read more about our commencement speaker
Graduation Security and Safety Procedures
As the College prepare for the upcoming commencement exercise, we are actively planning for the health and safety of our graduates, families and loved ones who will attend this momentous occasion. It is our top priority to ensure a safe and memorable experience for all involved. Therefore, all safety procedures will be enforced.  There is an expectation for all attendees comply with current university, local, state, and federal guidance during the ceremony to protect the health and safety of all involved. 
We respectfully request that anyone showing  symptoms of COVID-19 or has tested positive prior to the ceremony, refrain from attending the event. Please remember that it is the responsibility of all Aggies to ensure the safety of our community.
Security and Bag Check
To ensure the safety of every guest, visitors may be subject to security and bag checks before entering the Commencement venue. This information is being provided as a preliminary precaution that delays are possible due to increased security measures. We recommend checking back periodically for more information, as further details are pending.
We regret any inconvenience our increased security causes, but our primary goal is the safety of our students, their families and guests, and our faculty and staff.  Thank you for your understanding.
Noisemaker Policy
Every graduate would like for family and friends to hear his or her name called when receiving their degree. We kindly ask that air horns or extra loud noisemakers not be used during the ceremony.
Photography
Flash Photography is the official Commencement photographer for the ceremonies at Rudder Auditorium. Graduates will be photographed once on stage and again individually off stage. Proofs will be e-mailed and mailed to each graduate the week after the ceremony with available packages for purchase. If you have any questions, please contact the photographer at 1-800-410-8070 or directly via their web page www.FlashPhotography.com.
Diploma Frames
Barnes & Noble Bookstore at Texas A&M University is the official on-campus bookstore and located in the Memorial Student Center (MSC) first level. Information and online ordering may be found at tamu.bncollege.com.
USA Diploma Frames. For additional information, visit https://www.usadiplomaframes.com/ or call them directly at 214.763.3361. USA also have been invited to set-up on the day of Commencement and display diploma frame options for purchase.
AGGIELAND OUTFITTERS. They have 3 locations in College Station. Visit their website for additional information and location directions.


ADA Accommodations
Seating is available inside Rudder Auditorium for patrons needing ADA Accommodations.
The Commencement ceremony is well attended. We highly encourage any guest needing ADA Accommodations to arrive at the auditorium early. An early arrival will allow us to seat you prior to the doors opening to the general public at 1:00 pm. If you need assistance or have a question about accommodations, contact the Office of the Student Affairs at (979) 436-0720.
Parking
For ceremonies held in College Station, there are many parking spaces available on campus and near Rudder Auditorium. Guests attending Commencement in Rudder may pay to park in University Center Garage according to the hourly visitor rates
Handicapped parking is available with the appropriate parking permit. For Texas A&M University main campus parking questions, please contact Transportation Services at 979-862-7275 (PARK).
Lots 62, 48 and 59, located next to Kyle Field and other open lots within walking distance to Rudder Auditorium are FREE on weekends, and after 5 pm on Friday, unless it is a RESERVED space.
Hotel Accommodations
Please note that due to the released revised Aggie football schedule, there is a scheduled football game the weekend of the ceremony and accommodations will be limited.  It is recommended that you contact your local choice hotel to reserve accommodations as soon as possible. 
Further Questions
For assistance with further questions, please contact the Office of Student Affairs at 979-436-0720, srobinson@tamu.edu or cknudsen@tamu.edu.