Residency Placement of Texas A&M Pharmacy Students and Alumni
Class of 2021
Alexandra Ritenour – PGY1 - Community
Baylor Health Enterprises
Temple, Texas
"Throughout my pharmacy education at the Texas A&M Irma Lerma Rangel College of Pharmacy, I was exposed to the various opportunities available to pharmacist's post-graduation, including residency programs. As I became involved in many of the various organizations at the College of Pharmacy, I grew to love and admire the ambulatory care environment. The ability to build one-on-one relationships with patients, provide education and play a large role in managing their care inspired me to pursue a residency post-graduation focusing in this practice area. The many mentors, preceptors and experiences available to me at the College of Pharmacy helped make me a competitive residency candidate. Without the College of Pharmacy, I would not be where I am today. I am excited to continue to use the experiences, skills and resources gained at the College of Pharmacy as I enter the next step in my pharmacy career. "
Sarah Edwards – PGY1
Central Texas Veterans Health Care System
Temple, Texas
"I entered pharmacy school with a planned career in community pharmacy for the opportunity to establish meaningful patient-provider relationships every day amongst a close pharmacy team. During my IPPE and APPE rotations, I was inspired by the clinical pharmacists' integration in the healthcare team, expertise on their specialty, and autonomy in making decisions to directly contribute to improved patient outcomes. Although I decided relatively late in the game to pursue residency, the guidance of faculty preceptors like Dr. Rosario made the process much more manageable, and feedback on my CV and Letter of Intent from OSA and OEE like Mrs. Galvan and Mrs. Mathews helped solidify my application."
Jacob Sellers – PGY1
CHI St. Joseph Health Regional Hospital
Bryan, Texas
"When beginning pharmacy school, I was overwhelmed by the many different career paths I could take as a pharmacist. The wide variety of student organizations, experienced faculty, and preceptors provided me with insight into the different career paths that were available to me. Ultimately, I decided to pursue a career as a clinical pharmacist. Faculty, preceptors, and student organizations have helped me to understand how residency programs can open the door to many unique and fulfilling career opportunities. The Texas A&M College of Pharmacy has created an environment that allowed me to become a more competitive and well-rounded student including offering research and leadership opportunities, CV and letter of intent workshops, and mock interviews. I am thankful for the college, faculty, staff, preceptors, and my peers who have helped me to achieve my career goals. I am looking forward to continuing my education and furthering my career as a PGY-1 resident."
Christina Gonzalez – PGY1
CHRISTUS Spohn Shoreline
Corpus Christi, Texas
"My P2 year, I obtained a medication reconciliation internship at a local children's hospital and my involvement with direct patient care solidified my decision to do clinical pharmacy. I had heard how lengthy and competitive the residency process was, so I did have my doubts at first. However, Dr. Rosario was very helpful in giving me advice which ultimately led to my decision to apply. I met several amazing preceptors that were very instrumental in helping me through the application process as well. I also feel my involvement in several organizations at Texas A&M-Rangel College of Pharmacy helped sharpen my leadership skills. My advice to students would be, always be willing to reach out to professors and preceptors because they are so helpful! They become some of your biggest supporters. Find opportunities in your area of interest to get involved. Lastly, sometimes school/life gets hectic but always keep a positive attitude and continue striving towards your goals, you'll get through it!"
Payton Hightower – PGY1
CHRISTUS Trinity Mother Frances Health System
Tyler, Texas
"I believe that the support, encouragement, and various experiences that I have received throughout pharmacy school at Texas A&M Irma Lerma Rangel College of Pharmacy allowed for me to be a competitive candidate for residency. I have gained so many experiences with various organizations (SSHP, Rho Chi, PLS, SCCP, CPFI) as well as invaluable advice from the faculty and staff from the College of Pharmacy. My experience with the COP has shaped my goals for my future pharmacy practice, and has provided me various skills and resources to utilize on this next step in my pharmacy career."
Ashmal Ali – PGY1
Corpus Christi Medical Center
Corpus Christi, Texas
"As a student at the Texas A&M Rangel College of Pharmacy, I was exposed to a variety of opportunities to better understand the roles and responsibilities pharmacists play in a modern healthcare team. By pairing the college's didactic curriculum with opportunities provided through professional organizations, leadership roles, and networking opportunities, I was able to grow not only academically, but also as a professional. Furthermore, the residency application process can often be overwhelming. Having my mentors, faculty, and staff support me through this strenuous transition was vital in ensuring I was a competitive applicant and prepared for what the future had in store."
Julio Guerra – PGY1
Doctors Hosp at Renaissance Health (DHR Health)
Edinburg, Texas
"I never envisioned myself pursuing a career in the medical field, let alone pursue a pharmacy career. However, after four years of being a mathematics high school teacher and having little to no understanding of pharmacy, I still decided to embark on this improbable journey. Prior to my P4 year, I did not want anything else but to become a community pharmacist; however, everything changed during my APPEs. My fourth year of pharmacy school ultimately guided me to the final decision to apply for residency. One of the biggest blessings in my life is attending the Texas A&M Irma Lerma Rangel College of Pharmacy. It has equipped me with the opportunities to develop leadership, be part of inter-professional collaboration, and provide health screenings in the RGV, especially in my community, and more importantly, acquiring guidance and support from the faculty and staff."
Noorulain Momin – PGY1
Doctors Hosp at Renaissance Health (DHR Health)
Edinburg, Texas
"Throughout my didactic curriculum at Texas A&M Rangel College of Pharmacy, I was able to learn more about the various specialties' pharmacists practiced in. Coming into pharmacy school, I had a limited background on pharmacy residency, therefore I never imagined it to be a part of my career as a future pharmacist. The college provided numerous opportunities, such as residency workshops and residency showcase, to help students explore and prepare for the residency application process. In addition, the faculty members and preceptors provided constant support and resources to help me become a competitive applicant. Although residency applications can be an overwhelming process, my mentors, preceptors, and faculty members truly made the process more manageable to navigate."
Tiffany Ho – PGY1
Henry Ford Hospital
Detroit, Michigan
"Texas A&M certainly provides quality education and influences the lives of their students. The knowledge and skills I have gained are invaluable for my professional career and, most importantly, for the health of the patients and communities I will serve. My professors are outstanding educators in all respects and it is evident they want us to succeed. The sense of community at Texas A&M is uniquely strong and everyone I have encountered is nothing short but encouraging and supportive. The student organizations have given me a sense of belonging and has shaped me professionally and personally. I received an abundance of help with navigating ASHP Midyear, editing my CV, and applying for residencies. Pursuing my pharmacy education at Texas A&M has been an extremely rewarding and unforgettable experience."
Jennifer Meza – PGY1 - Community
Holyoke Health Center Pharmacy
Holyoke, Massachusetts
"Throughout my time at Texas A&M, I have gained valuable clinical and leadership skills via the curriculum, extracurricular activities, and resources provided by the college. My involvement in student organizations on campus provided me numerous opportunities to participate in direct patient care activities and lead health screening events in my community, which developed into a passion that I wanted to continue pursuing as a pharmacist. I was further encouraged by my advisors, faculty, and preceptors during my didactic years and as an APPE student. Their guidance and support played an essential role in my success during the residency process, and I feel prepared to continue building on my personal and professional skills as a future PGY-1 resident."
Shireen Rasheed – PGY1
Houston Methodist Sugar Land Hospital
Sugar Land, Texas
"I knew very early on in my pharmacy career I wanted to pursue a future professional career in clinical pharmacy. The supportive staff and faculty have always encouraged and pushed me to step out of my comfort zone and take on challenging roles beyond my academics to become a more well-rounded residency applicant. Having the chance to be a part of the Texas A&M Health Science Center gave me unique opportunities to participate in different interprofessional events and build a comprehensive set of skills to be a successful APPE student and ultimately stand out as a residency applicant. I am thankful to have had resources and faculty support during a rigorous residency application process to help me achieve my goals."
Shreeya  Upadhyay – PGY1
Howard University Hospital
Washington, D.C.
"Prior to pharmacy school, my experience and knowledge of pharmacy was limited to community pharmacy practice. While in pharmacy school, I was exposed to various careers in pharmacy through Dean's Hour and Student Forum. This led me to further explore careers outside of my comfort zone. After my first APPE rotation, I began to look into residency programs as a possibility to further increase my clinical skills. I utilized several resources at the College, which allowed me to perfect my CV, letter of intent, and how to best navigate applying to my top programs. As I open the next chapter of my life as a pharmacy professional, I encourage all students to take advantage of the different resources provided by the College and stay motivated to follow your dreams."
Heting Zhang – PGY1 & 2 - Health System Administration & Leadership
UPMC Presbyterian Shadyside, Presbyterian Campus
Pittsburgh, Pennsylvania
"One of the largest challenges that I have faced since my first year of pharmacy school was deciding on which avenue of pharmacy to pursue after graduation. With pharmacy, there are a multitude of options and choosing one is not always the easiest of tasks. Thankfully, Texas A&M Irma Lerma Rangel College of Pharmacy excelled in providing me with the pharmacy related knowledge and experiences to help guide me down a path that best suited me. While working towards my PharmD I was able to get my MBA, which in turn sparked my interest in pharmacy management. Through a lot of hard work and determination I matched with a two-year HSPAL (Health-System Pharmacy Administration and Leadership) residency. I am extremely grateful to the Texas A&M College of Pharmacy for providing me with numerous opportunities to develop both academically and professionally. I want to thank the staff members, faculty, and preceptors who helped guide my growth and development through my four years with the college. I look forward to learning, growing, and building my career after graduation, and I will always be grateful to everyone at the college of pharmacy who helped mold my foundation."
Kyle Fischer – PGY1
UT Southwestern Medical Center
Dallas, Texas
"Upon entering pharmacy school, I had pretty much zero knowledge about clinical pharmacy and what residency entails. The Rangel College of Pharmacy has provided me with great mentors and rotation experiences that opened my eyes and provided me valuable resources to set me up for success starting from my P1 year. My mentors from the Rangel College of Pharmacy have well prepared me, especially during my APPEs to be able to obtain a residency at UT Southwestern Medical Center. I will be forever grateful to everyone at the Rangel College of Pharmacy who has pushed me and supported me throughout the last four years."
Paul Felts – PGY1
VA Texas Valley Coastal Bend Health Care System
Corpus Christi, Kansas
"Within the first week of my pharmacy education at the Texas A&M Irma Lerma Rangel College of Pharmacy, I knew I wanted to pursue post-graduate residency education in an outpatient setting. I made it a point to prepare myself as much as possible during the didactic years of my education by becoming involved in leadership opportunities, enrolling in two semesters of the post-graduate residency preparation elective, and networking with faculty who had pursued residency to gain knowledge into both the residency application process, as well as the demands of a residency itself. This preparation allowed me to focus on gaining as much clinical experience on my APPEs to narrow down which programs I wanted to apply to, without the stress of learning about the residency application process from scratch during APPEs. I would recommend to all pharmacy students considering residency to utilize the resources and the faculty within the Texas A&M College of Pharmacy to prepare yourself for the residency process during your didactic years. This will allow you to gain the most out of your APPE experiences and focus on pinpointing your clinical interests, which in turn will allow you to be competitive applicant at all residency programs you apply to."
Caren Mose – PGY1
CHRISTUS Spohn Shoreline
Corpus Christi, Texas
"I graduated with the class of 2020 and matched for a PGY1 position during the surge in COVID-19 cases. The program was in an Acute Care Hospital at Detroit Medical Center in Michigan. I completed 3 rotations and finished writing my project abstract. My program director, preceptors and fellow residents liked my work and the effort I put in doing my responsiblities and learning. However, due to unavoidable circumstances, I resigned from my residency in October of 2020. I did not have any hope that applying to another PGY1 program in the 2021-2022 cycle was even an option for me. But I was determined to try and my RPD and preceptors encouraged me to not give up. I was very happy to learn that I matched again with PGY1 program at Christus Spohn Shoreline Hospital in Corpus Christi Texas. So, I want to thank Rangel College of Pharmacy for helping us students in designing a plan that continues to set us on successful paths. I urge students to face their fear especially in being good clinical thinkers and problem solvers as this gets noticed by preceptors and sets you apart. Willingness to work hard, either in class or rotation sites gets appreciated and remembered not only by the preceptors, but the whole healthcare team who ultimately make a decision for you to be hired or get a residency position at their site."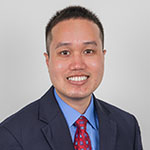 Kevin Chan –  PGY1
HCA Houston Healthcare Clear Lake
Webster, Texas
"Matching to a PGY1 pharmacy residency about a year after graduating from pharmacy school was by far the biggest challenge I have ever faced. Prior to pharmacy school, I knew I wanted to work in an institutional setting and my clinical experiences in APPE and IPPE rotations has strengthen my pursuit. I learned about pharmacy residency during my P1 year and was intrigued about the many different areas of pharmacy and knew I had to pursue residency. Texas A&M Irma Lerma Rangel College of Pharmacy has provided many resources and opportunities to help me grow academically and professionally. After not matching during my final year of pharmacy school, I began my initial pharmacist experiences at the retail setting. After feeling unchallenged and unfulfilled working in the retail setting, I reflected and re-evaluated my career goals and decided to reapply for residency. I am thankful for the experiences and support I received from the faculty, staff, and preceptors in pursuing residency during and post-pharmacy school."
Patrick Funderburk – PGY1
AdventHealth Orlando
Orlando, Florida
Emily Pena – PGY1 - Community
Baylor Health Enterprises
Temple, Texas
Daniel Garza – PGY1
DHR Health/Texas A&M Rangel COP
Edinburg, Texas
Peter Martin - PGY1
Medical Center Health System
Odessa, Texas
Alberto Matamoros II – PGY1
Valley Baptist Medical Center-Brownsville
Brownsville, Texas
Shannon Walter – PGY2 - Ambulatory Care
Harris Health System
Houston, Texas
"When I first started pharmacy school, I had only been exposed to retail and independent pharmacy settings. I no idea about all of the different career path options available to pharmacists. Through student organizations, didactic lectures, and the experiential education offered at Texas A&M, I quickly discovered my passion for clinical pharmacy, but struggled with parting ways with the direct patient interaction driven by my strong retail pharmacy background. For PGY1, I matched with the program at Harris Health System in Houston, Texas, which offered a variety of inpatient and outpatient experiences. Within the first few months of my PGY1 year, I discovered my love for ambulatory care. This pharmacy specialty combines my two passions, clinical pharmacy and direct patient interaction, making the decision to apply for early commitment simple. I am excited to continue my journey with Harris Health System as an Ambulatory Care PGY2 resident this upcoming year."
Joseph Nnani – PGY2 - Ambulatory Care
DHHS IHS - Northern Navajo Med Center
Shiprock, New Mexico
"Prior to my acceptance into the pharmacy program at Texas A&M university, I knew little to nothing about pharmacy practice in the United States, since I was born and raised in Nigeria. However, my inexperienced self was met with so much support from both the professors and the entire student body at the Rangel College of Pharmacy. The college provided me with the resources to help me grow both academically and professionally. I was provided numerous opportunities to develop and practice leadership, communication, public speaking, research, clinical skills, service learning and inter-professional collaboration. Through my experiences at the college, I developed a passion for ambulatory care pharmacy. This passion was solidified during my advanced pharmacy practice experience. All my preceptors supported me in every way possible through my residency application process to ensure a successful match. For PGY-1, I matched with North Country HealthCare in Arizona. This program focused heavily on ambulatory care practice, with special emphasis in rural health. My PGY-1 experience made me fall in love with rural healthcare, which led me to pursue a PGY-2 in ambulatory care pharmacy. I am excited to have matched with Northern Navajo Medical Center in New Mexico to further advance my career goals. I am thankful to all my preceptors, professors and entire faculty at Texas A&M for investing in me, and helping me achieve my dreams."
Sheila Prabhu – PGY2 - Ambulatory Care
Providence Medical Group
Portland, Oregon
Sarah Bermudez – PGY2 - Ambulatory Care
University of New Mexico College of Pharmacy
Albuquerque, New Mexico
Sarah Mendez – PGY2 - Psychiatric
VA Texas Valley Coastal Bend Healthcare System
Corpus Christi, Texas
Andrew Ramirez – PGY2 - Internal Medicine
Texas A&M University Irma Lerma Rangel College of Pharmacy
Kingsville, Texas