Dr. Srinath Palakurthi's Lab
Research Goals
The Palakurthi lab focuses on three areas:
Drug Delivery and targeting in ovarian and breast cancer
Nanoparticles for Inflammatory Bowel disease (IBD)
Topical Ophthalmic drug products
Cancer pain and drug resistance:
Chemotherapy-induced peripheral neuropathic pain (CIPN) is a debilitating side effect with possible complete sensory loss and paralysis. Neuropathic pain occurs in as many as 19-85% of patients, and up to 48% of who received chemotherapy. In general, symptoms are at high within the first month after the chemotherapy with a gradual decrease in severity over time. About one-third of these patients are expected to have CIPN even 6 months post chemotherapy, significantly affecting their quality of life. To overcome the toxicity and drug resistance issues, Dr. Palakurthi has been developing a combination of the standard anticancer agents with FDA approved pharmaceutical excipients to enhance the safety and efficacy of the therapy and reverse the drug resistance.
Developing biomaterials into pharmaceutical products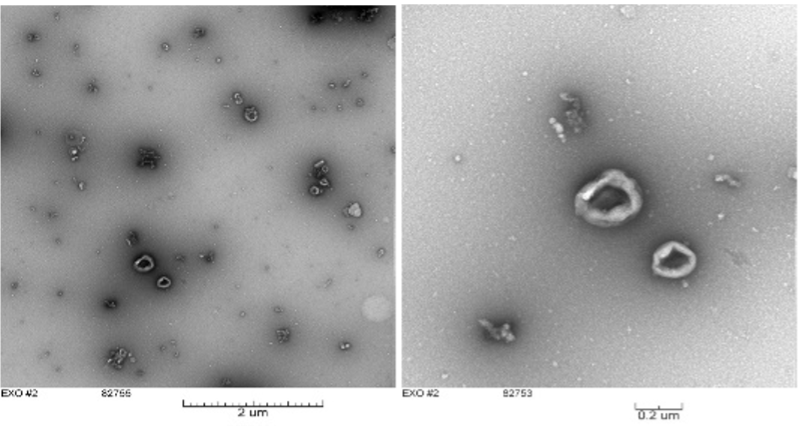 Bovine milk exosomes: 
Dr. Palakurthi has been exploring milk-based vehicles for cancer drug delivery as bovine milk is asuitable natural source for developing a vehicle for pharmaceuticals. Interestingly, milk-based exosomes have shown inherent anticancer activity when used alone (without any anticancer drug). These vesicular structures are very efficient in transporting the drugs that are difficult to deliver, for example poorly soluble drugs, proteins and nucleic acids etc. Dr. Palakurthi has already developed 'prototype' formulations and studies to test their efficacy in different cancer types are in progress. More importantly, abundant supply, low cost and safety are the key considerations for exploring the potential of bovine milk as a source for large-scale production of the vehicle.
Zein (corn protein) nanoparticles: 


Corn or maize (Zea mays L.) is the only native cereal crop in the US and one of the most important food and industrial crops with an annual production exceeding 560 million metric ton. Zein is one of the few hydrophobic water insoluble biopolymers which have been approved for oral use by United States-Food and Drug Administration (US-FDA). Zein is resistant against digestive enzymes, which results in slower digestibility in the gastrointestinal tract (GIT) making it an attractive biopolymer for developing controlled drug release formulations for oral therapeutics. Dr. Palakurthi has developed Cyclosporine A loaded zein micro/nanoparticles for a possible treatment option for inflammatory bowel disease (IBD).
Generic ophthalmic products: 
Dr. Palakurthi's research group is working to develop generic formulations for topical ophthalmic products that are available in the market. He developed a formulation that is chemically equivalent to Durezol®, a medication used for the treatment of postoperative inflammation and pain in the eye. Following detailed comparative characterization of the product properties, a novel method to test the drug release from chemically equivalent formulations was developed. Currently there is no specific method to differentiate the drug release from the topical ophthalmic products that are prepared under different manufacturing conditions. For the first time his research group developed a method and demonstrated that drug release from the prepared chemically equivalent formulation is similar to that of the marketed product. The study was funded by Food and Drug Administration (FDA) from 2014-2017.
Lab Funding
Texas Investment Institute Award; Palakurthi (PI); Pharmacokinetics of zein nanoparticle formulations in colitis mice. 01/2021-04/2022
Food and Drug Administration (FDA), Khan (PI), Palakurthi (Co-I), Dissolution of smokeless tobacco products. 09/04/2018 – 08/31/2021 (No cost extension).
Industry grant, Palakurthi (PI). Testing drugs release from topical ophthalmic emulsion. 03/2021-12/31/2021
Industry grant, Palakurthi (PI). Phase distribution of the drug in topical ophthalmic emulsions. 04/2021-09/31/2021
Industry grant, Palakurthi (PI). Testing drugs release from topical ophthalmic suspension. 03/2021-12/31/2021
Recent Publications (in the past 3 years)
Tripti Khare, Sushesh Srivatsa Palakurthi, Brijesh Shah, Srinath Palakurthi, Sharad Khare. Natural product-based nanomedicine in the treatment of inflammatory bowel disease. Int. J. Mol. Sci. 2020, 21(11), 3956.  https://doi.org/10.3390/ijms21113956. PMID:
Rahul Sharma, Rajkumar Venkatadri, Murat Dogan, Sushesh Palakurthi, Saleh Mohammad, Andrew Hudspeth and Srinath Palakurthi. Cationic Cyclodextrins Regulate Nucleic-acid induced Proinflammatory Responses. J Immunol, 2020, 204 (1 Supplement) 73,14.
Brijesh Shah, Sushesh Srivatsa Palakurthi, Tripti Khare, Sharad Khare, Srinath Palakurthi. Natural proteins and polysaccharides in the development of micro/nano delivery systems for the treatment of inflammatory bowel disease. Int J Biol Macromol. 2020 Dec 15;165(Pt A):722-737. doi: 10.1016/j.ijbiomac.2020.09.214. PMID: 33010274
Rahul Sharma, Rajkumar Venkatadri, Murat Dogan, Sushesh Palakurthi, Saleh Mohammad, Andrew Hudspeth and Srinath Palakurthi. Cationic Cyclodextrins Regulate Nucleic-acid induced Proinflammatory Responses. J Immunol, 2020, 204 (1 Supplement) 14.
Vaidya B, Shukla SK, Kolluru S, Huen M, Mulla N, Mehra N, Kanabar D, Palakurthi S, Ayehunie S, Muth A, Gupta V., Nintedanob-cyclodextrin complex to improve bioactivity and intestinal permeability, Carbohydrate Polym, 2019, 204: 68-77. PMID: 30366544
Mehra NK, Tekmal RR, Palakurthi S. Development and evaluation of talazoparib nanoemulsion for systemic therapy of BRCA1-mutant cancer. Anticancer Re., 2018, 38(8): 4493-4503. PMID: 30061215
Mahendra Hidau, Neelesh Mehra, Srikanth Kolluru, Srinath Palakurthi. Meclizine Hydrochloride Cyclodextrin Complexation and Its Influence on the Solubility for its Repurposing. Drug Del. Lett., 2017, 7(1), doi: 2174/2210303107666170215130631.
Mahendra Hidau, Neelesh Mehra, Srikanth Kolluru, Srinath Palakurthi. Development and Validation of a High-Performance Liquid Chromatography Spectrometric Method for the Quantification of Talazoparib in Rat Plasma: Application to Plasma Protein Binding Studies. Biomed Chromatogr. 2018 Feb;32(2). doi: 10.1002/bmc.4046.PMID: 28677821