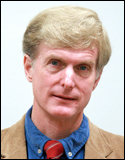 Michael
Allen
Horseman
, PharmD
Clinical Associate Professor of Pharmacy Practice
Contact
Texas A&M Irma Lerma Rangel College of Pharmacy
1010 W. Ave. B
Kingsville , TX 78363
mah0752@tamu.edu
Phone: 361.902.4906
Fax: 361.221.0794

Education and Training
Medical University of South Carolina, PharmD, Family Medicine, 1983
Washington State University, Bachelor of Pharmacy, 1981
Alaska Methodist University, Bachelor of Arts in Biology, 1974
Research Interests
Clinical treatment of diabetic neuropathic ulcers
Heparin-induced thrombocytopenia
Endemic infectious diseases of South Texas and the Texas coast
Clinical treatment and epidemiology of methicillin-resistant staphylococcus aureus
Fluoroquinolone resistance
Teaching Interests
Infectious diseases
Antimicrobial agents
Cardiovascular medicine
Diabetes mellitus and complications
Critical care medicine
Blood dyscrasias and coagulation disorders
Representative Publications
Horseman MA, Surani S. A comprehensive review of Vibrio vulnificus: an important cause of severe sepsis and skin and soft-tissue infection. Int J Infect Dis. 2011 Mar;15(3):e157-66.
Horseman MA, Rather-Conally J, Saavedra C, Surani S. A case of severe heatstroke and review of pathophysiology, clinical presentation, and treatment. J Intensive Care Med. 2013 Nov-Dec;28(6):334-40.
Cano P, Horseman MA, Surani S. Rhinocerebral mucormycosis complicated by bacterial brain abscess. Am J Med Sci. 2010 Dec;340(6):507-10.
Garcia J, Soch K, Matthew E, Surani S, Horseman MA. Endocarditis caused by Candida dubliniensis. Am J Med Sci. 2013 Sep;346(3):237-9.
Horseman MA,  Bray  R,  Lujan-Francis B,  Matthew E. Infections Caused by Vibrionaceae: A Review of the Epidemiology, Pathogenesis, Clinical Presentations, and Treatment. Infectious Diseases in Clinical Practice: July 2013 - Volume 21 - Issue 4 - p 222-232.
Horseman MA, Bowman J. Is Community-Acquired Methicillin-Resistant Staphylococcus aureus Coverage Needed for Cellulitis? Infect Dis Ther (2013) 2:175–185.