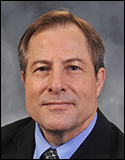 Jaye
S.
Weston
, PharmD, MS
Clinical Assistant Professor of Pharmacy Practice
Contact
Texas A&M Irma Lerma Rangel School of Pharmacy
University Drive & Adriance Lab Road MS 1266, Office #320, SRPH Administration Building
College Station , TX 77843
jsw1954@tamu.edu
Phone: 979.845.4659

Education and Training
University of Houston, Masters in Hospital Pharmacy Administration, 1983
M.D. Anderson Cancer Center, Pharmacy Residency, 1980-1982
University of Houston, Bachelor of Science in Pharmacy, 1980
Research Interests
Pharmacokinetics/Pharmacodynamics of Antimicrobials
Infection Control
Antimicrobial Associated Cardiac Conduction Abnormalities
Teaching Interests
Adult Cardiovascular Surgery
Critical Care
Infectious Diseases
Awards, Recognition and Service
Recipient of ASHP Best Practices Award 2010:
Center for Antimicrobial Stewardship and Epidemiology (CASE): Improving Patient Care Through Clinical Service, Teaching, and Research
Hannah R. Palmer, Pharm.D., BCPS, Jaye Weston, R.Ph., M.S., Layne Gentry, M.D., Miguel Salazar, Pharm.D., Ph.D., Kimberly Putney, Pharm.D., Craig Frost, M.B.A, R.Ph., Joyce A. Tipton, M.B.A., R.Ph., FASHP, Jessica Cottreau, Pharm.D., BCPS, Vincent H. Tam, Pharm.D., Kevin W. Garey, Pharm.D., M.S.
Representative Publications
Shah D, Yau R, Lasco T, Weston J, Salazar M, Palmer H, Garey KW.
Impact of prior inappropriate fluconazole dosing on isolation of fluconazole non-susceptible Candida species in hospitalized patients with candidemia. Antimicrob Agents Chemother 2012;56:6 3239-3243
DN, Yau R, Weston J, Lasco TM, Salazar M, Palmer HR, Garey KW. Evaluation of antifungal therapy in patients with candidemia based on susceptibility testing results:implications for antimicrobial stewardship programmes. J. Antimicrob. Chemother. 2011;66(9):2146-2151.
Palmer HR, Weston J, Gentry L, Salazar M, Putney K, Frost C, Tipton JA, Cottreau J, Tam VH, Garey KW.  Improving patient care through implementation of a antimicrobial stewardship program. Am J Health-Syst Pharm. 2011;68:2170-4.
Tam VH, Rogers CA, Chang KT, Weston JS, Caeiro JP, Garey KW. Impact of multidrug resistantPseudomonas aeruginosa bacteremia on patient outcomes. Antimicrob Agents Chemother 2010; 54(9): 3717-22
Tam VH, Kai-Tai C, Abdelranout K, Brioso CG, Ameka M, McCaskey LS, Weston JS, Caeiro JP, Garey KW.  Prevalence, resistance mechanisms and susceptibility of multidrug-resistant bloodstream isolates of Pseudomonas aeruginosa.  AAC 2010:54:1160-1164.
Tam VH, Gamez EA, Weston JS, et al. Outcomes of bacteremia due to Pseudomonas aeruginosa with reduced susceptibility to piperacillin-tazobactam:Implications on the appropriateness of the resistance breakpoint. ClD 2008;46:862-67.