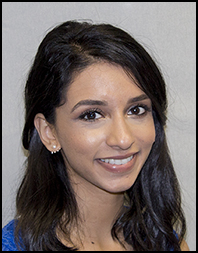 Nephy
G.
Samuel
, PharmD, BCPS
Clinical Assistant Professor of Pharmacy Practice
Contact
Texas A&M Irma Lerma Rangel School of Pharmacy
Mail Stop 1114 Reynolds Medical Building
College Station, TX 77843
nsamuel@tamu.edu
Phone: 979.436.0874
Fax: 979.436.0087

Education and Training
Texas Tech University Health Science Center, School of Pharmacy, Lubbock, Texas, PGY1/PGY2 Pharmacotherapy Specialty Residency, 2014-2016
Texas A&M Health Science Center Irma Lerma Rangel College of Pharmacy, Kingsville, Texas, PharmD, 2014
Professional Certifications
Board Certified Pharmacotherapy Specialist, 2016
Research Interests
Evidence-based practice
Outcomes-based research
Assessment of teaching methodologies
Experiential education
Teaching Interests
Adult Internal Medicine
Neurology/Pain Management
Cardiology
Gastroenterology/Hepatology
Representative Publications
Samuel NG, Seifert CF. Risk of bleeding in patients on full-dose enoxaparin with venous thromboembolism and selective serotonin reuptake inhibitors. Annals of Pharmacotherapy 2016;50(11):1-6.
Cox CD, Samuel NG. Utilizing an Innovative Preceptor Video Mini-Series to Prepare Students for Experiential Rotations: Does it Work?. Inov Pharm. 2017;8(2): Article 20.
Cox CD, Samuel NG, Cheon J. Use of an Innovative Interprofessional Mini-Series Movie to Train Preceptors. Inov Pharm. 2017;8(2): Article 17.