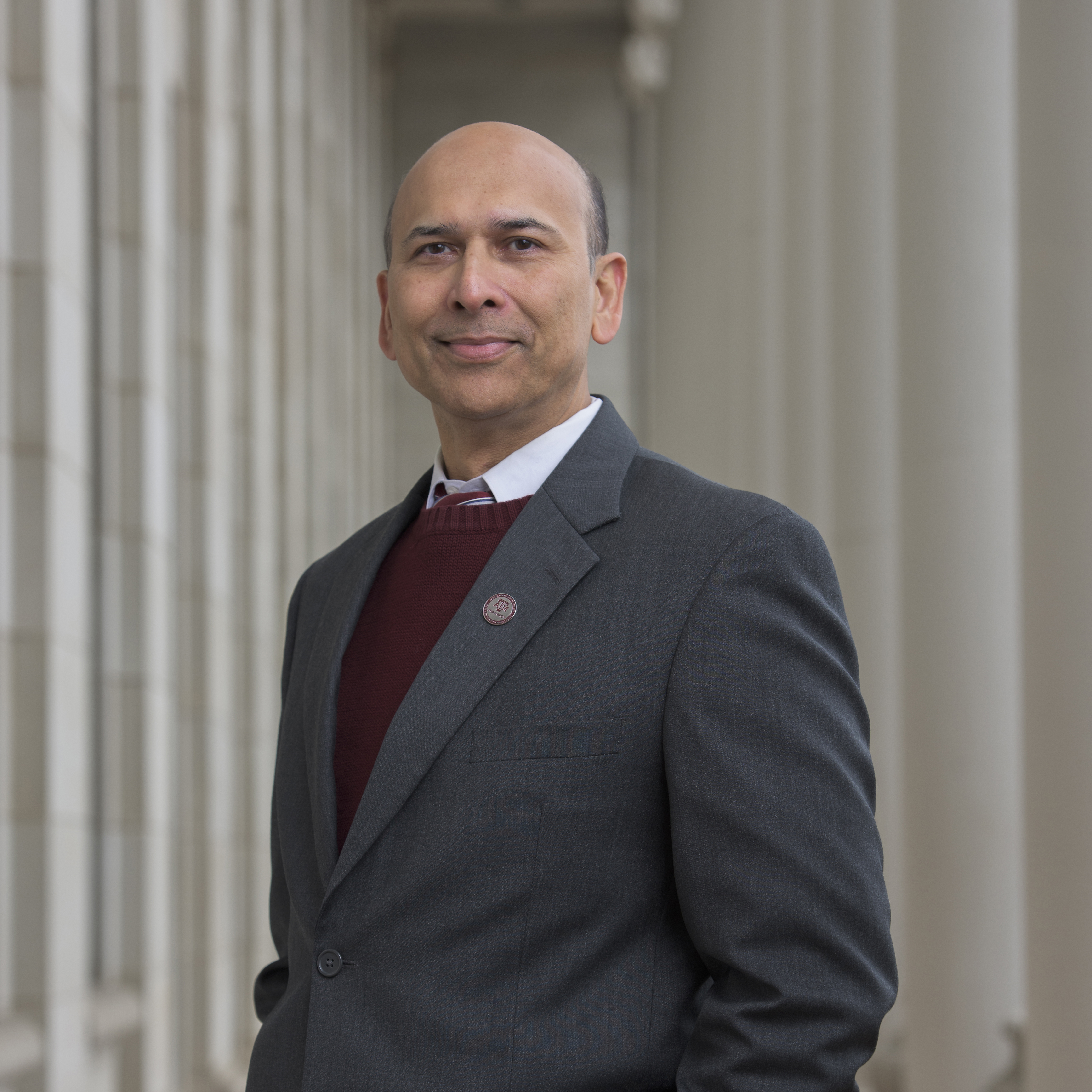 Dear Rangel College of Pharmacy 'Pharmily':

Well, it happened. The year 2020 came and went. What a year it was - a year like none other. If last year had come in a box, we would have left it unopened! That said, 2020 is a year we should never forget. We should all be thankful as we have learned so much from it…patience, resiliency, empathy, and persisting with minimal resources, among other lessons. We also have survived, and in many cases, thrived, through many challenges and have adapted so well to so many difficulties and hardships like never before. Some of us, myself included, healed from personal tragedies.

Overall, I am immensely grateful for having lived through 2020.  Despite all we faced, it was a momentous year. Our college posted an exceptional record in advancing our vision, mission and goals through research, teaching, outreach and service. Amid the pandemic, the college continued to make critical contributions in health care, public health and crisis management, all while ensuring continued delivery of quality didactic and experiential education for our students. Without a doubt, my State of the College address in October was one of our best reports since becoming Dean in 2004.
As we begin 2021, I find myself filled with gratitude for the dedication and hard work of our administrative team, faculty, students, staff, alumni and friends who have kept the Rangel College of Pharmacy and our communities prepared to meet the challenges at the forefront of our region, state and nation. You are my 'pharmily,' and I value your contributions to making ours an intellectually vibrant, diverse, accepting and endearing community. Thank you for being a part of it.
Regardless of how long you have been a part of the pharmily, I say a big "thank you!" to you and wish the best for you and your families! May 2021 be a happy, healthy, fulfilling and peaceful year! As Gautama Buddha said, "let our past make us better, not bitter."  Experiences, no matter how bitter, can be instructive and enriching.
What is ahead of us this year? Last month, we welcomed our interim president Dr. John Junkins and interim provost Dr. Mark Weichold at Texas A&M. As both leaders have outlined their priorities for our great institution, I am thrilled to share with you that our college and newly adopted strategic plan have a charted course of action for the next five years, which fits right into the university's vision. I must add that Provost Weichold was most impressed with the recent advances our program has made in several areas and is greatly supportive of its further growth and advancement. 
A new year brings new hope for better opportunities and new possibilities for us individually and collectively. I am very excited and optimistic about what future holds for the Rangel College of Pharmacy. 
I look forward to walking alongside and working together with you in a continued pursuit of excellence on all fronts.
To a better year ahead, I say Cheers and Gig 'em!
Dean Reddy