Residency Placement of Texas A&M Pharmacy Students and Alumni
Class of 2020
Brandon Robinson - PGY1
HCA Houston Healthcare
Kingwood, Texas
"Going into pharmacy school, I had an idea of the career I wanted to pursue but didn't know the process of how to get there. I did not know very much about PGY1 programs and had severe financial limitations. Taking the Postgraduate Residency Preparation elective helped me understand what I needed to do and helped me catch up to other applicants. Furthermore, faculty advisers provided invaluable mentorship in applying to PGY1 programs. I was also able to get vital experiences during my APPE rotations that I was able to use during my interviews."
Caitlyn Clifton – PGY1 Community
Randall's Pharmacy
Arlington, Texas
"As a child, I knew I would pursue a career in health care, and in the years leading up to pharmacy school, my father and grandfather both battled metastatic cancer, further instilling my passion in pharmacology and therapeutics. As I began APPE rotations, I was struggling with what area of pharmacy I wanted to pursue. Dr. Andrea Mora and Dr. Joy Alonzo encouraged me to keep an open mind and assured me that a path would become clear during my fourth year. While completing my ambulatory care APPE, Dr. Mora's and Dr. Alonzo's wisdom became reality, and I decided to apply for community-based/ambulatory care focused residency programs. I am extremely thankful for the confidence and motivation that the Texas A&M Irma Lerma Rangel College of Pharmacy's faculty provides students. Without their support, I am not sure that I would have become a PGY1 resident."
Caren Mose – PGY1
Harper-Hutzel Hospital
Detroit, Michigan
"Before joining the Texas A&M Irma Lerma Rangel College of Pharmacy, I was an Operating Room Specialist in the U.S. Military and after discharge, I knew I wanted to work in an Acute/Critical Care setting – but I didn't know how to achieve that. Gradually, I was exposed to the diversity in pharmacy careers and began to comprehend the path to residency through the college's PharmD Specialist guest speaker forums, limitless learning opportunities offered by the Office of Experiential Education, and the regional coordinators who conducted mock interviews for residency support. To make my application and CV stronger, I took challenging clinical electives focused in Acute Care, Critical Care, and Emergency Medicine and performed well in the rotations which helped me get stronger letters of recommendation. I applied to 10 programs and was offered nine onsite interviews. Pharmacy school is extremely hard but also extremely rewarding. If you're passionate and keep your goal in mind, the pharmacy school and APPE rotations don't seem overwhelming — they actually become enjoyable. Also, don't be fooled into believing that everyone else has it all together. Everyone struggles but most students hide their struggles very well. Don't be afraid to ask for help and don't feel discouraged if you have difficulty coping with the demands of pharmacy school. You are not alone, even if it sometimes feels like you are. There will always be people in the College of Pharmacy who are willing to help."
Esteban Garcia – PGY1
Baylor Scott & White Medical Center
Temple, Texas
Hannah Poquiz – PGY1
HCA Houston Healthcare Clear Lake
Webster, Texas
"Upon entering pharmacy school, I had very little to no knowledge on what opportunities a PGY1 residency could offer. From the start of my P1 year, the faculty and staff at Texas A&M provided me with many resources to help me learn more about residency as a whole and gave me a support system throughout my pharmacy school career to help me build my CV and be well prepared for applying during my P4 year. A unique quality that the Texas A&M College of Pharmacy has is the unwavering support they give their student organizations in allowing them with opportunities for growth and development to provide resources and organize events, such as mock interviews and professionalism workshops, for the student body. These student-led events, not only provided me with the resources and practice that I needed during my P4 year but gave me the opportunity to build the valuable leadership skills that came with planning these events when I was in these organizations. As I begin my career as a health care professional, I will always be grateful for the rewarding experiences and continuous support that Texas A&M has given me."
Joseph Nnani – PGY1 Community
North Country Healthcare
Flagstaff, Arizona
"Prior to my acceptance to the Texas A&M Irma Lerma Rangel College of Pharmacy, I knew little to nothing about pharmacy practice in the United States, due to the fact that I was born and raised in Nigeria. However, my inexperienced self was met with so much support from both the professors and the entire student body at the Rangel College of Pharmacy. The college provided me with the resources to help me grow both academically and professionally. I was provided numerous opportunities to develop and practice leadership, communication, public speaking, research, clinical skills, service learning and inter-professional collaboration. Through my experiences at the college, I developed a passion for ambulatory care pharmacy. This passion was solidified during my advanced pharmacy practice experience. All my preceptors supported me in every way possible through my residency application process to ensure a successful match."
Katherine Bennett – PGY1 Community
HEB Pharmacy/University of Texas at Austin
Austin, Texas
"My success in attaining a residency is directly attributable to the opportunities for growth provided through the Texas A&M Irma Lerma Rangel College of Pharmacy. Rotation experiences during the fourth year of pharmacy school have been invaluable opportunities for networking and application of knowledge, such as the elective rotation with the Texas Pharmacy Association and the ambulatory care rotation with clinical faculty preceptors. As a student, I was encouraged to engage in leadership and professional organization activities both on and off campus, and was provided opportunities to actively advocate for the advancement of the profession. Thank you to all of the Texas A&M faculty, staff, and preceptors for fostering my professional development and for helping shape my future!"
Lorena Gonzalez – PGY1
DHR Health/TAMU College of Pharmacy
Edinburg, Texas
"I had many years of experience in retail pharmacy working as a technician and intern. However, through the progression of my didactic semesters at the Texas A&M Irma Lerma Rangel College of Pharmacy, I began to have more experiences with clinical pharmacy. The college brought in multiple speakers, held residency showcases and allowed us to connect with mentors, which aided me tremendously in my path to pursuing a PGY1 residency. My interest and passion for clinical pharmacy was strengthened even more through my IPPE and APPE experiences while working alongside preceptors and residents."
Lyna Le – PGY1 Community
Baylor Health Enterprises
Temple, Texas
"The Texas A&M Irma Lerma Rangel College of Pharmacy has provided an abundance of opportunities for me to find the right path for my future career. Although unknown to me at the time, joining different organization/events (some of which are proudly student-led) led me to find leadership opportunities as well as life-long friendships that have pushed me to flourish as an individual and provided the skills and confidence to apply for residency. The best way to spend your time here is by not waiting for an opportunity, but finding ways to create new ones."
Rachel Harvey – PGY1 Community
Walgreens-University of Houston
Houston, Texas
"Residency was never part of my career plan during my time in the pharmacy curriculum. I planned to continue working in community pharmacy, as I have been since I was 19 years old. When I completed an APPE Specialty Pharmacy Elective, I realized my passion for that specific subset of patients in the community setting. In early December, a classmate encouraged me to apply for the PGY1 program due to its specialty pharmacy focus. This is a career path I never expected to travel, but I'm very excited to continue learning and become a better pharmacist and leader. It's important to never disregard any opportunities that may come your way."
Rubi Rodriguez – PGY1
Henry Ford Wyandotte Hospital
Wyandotte, Michigan
"I will always be thankful for the hard work and dedication of the staff and faculty at the Texas A&M Irma Lerma Rangel College of Pharmacy. Deciding to apply for residency as a fourth-year student was not easy, however, with help of the college I felt more at ease about the entire application and interview process. Before ASHP Midyear, the college hosted a workshop to help students learn how to effectively navigate through the conference and make the most of the experience. Polishing my curriculum vitae and letter of intent under the guidance of the Director of Student Success absolutely helped as well. Overall, the college has played an invaluable role in my success in obtaining a PGY-1 residency."
Sarah Bermudez – PGY1 Traditional
University of New Mexico Hospitals
Albuquerque, New Mexico
"As a first-generation college student, I felt overwhelmed by the steps it would take to reach my goals in pharmacy. However, once I overcame the fear of reaching out, the faculty and staff at the Texas A&M Irma Lerma Rangel College of Pharmacy were my biggest mentors, ready to take me in and support me every step of the way. Through residency courses and workshops, I was provided with the resources necessary to learn how to network, create a curriculum vitae, prepare for different types of interviews, and express my passion in a letter of intent. Their guidance, encouragement and constant support throughout this journey definitely made the path toward my dream of serving the underserved a reality."
Shannon Walter – PGY1
Harris Health System
Houston, Texas
"My biggest challenge during pharmacy school was deciding which field of pharmacy to pursue after graduation. During the didactic curriculum, I quickly fell in love with clinical pharmacy, but struggled with parting ways from my strong retail pharmacy background. Texas A&M and the student organizations on campus did a great job in offering workshops explaining what residency was and how to prepare for it. Though I still believe I could be happy in mostly any field of pharmacy, residency was an option that offered a combination of my two passions, clinical pharmacy and direct patient care. As a PGY-1 Resident, I look forward to expanding my knowledge beyond the entry-level professional competence, as well as further developing leadership skills that can be applied in any position and in any practice setting."
Sheila Prabhu – PGY1
Providence Health and Services
Portland, Oregon
"Becoming a pharmacist has always been a big dream of mine, but I did not realize that residency would also be a part of my path. Throughout my P1 year, I was involved in a variety of the college's student organizations to learn more about the different areas of pharmacy and to build my leadership skills. It was through the Student Society of Health-System Pharmacists (SSHP) that I learned about residency and the different avenues it could offer in addition to the community and institutional setting. The college also provided invaluable resources, seminars, networking opportunities, and mentors throughout my four years to help me prepare for the entire process. I knew early on that residency was the best fit for me and it was through the support of the college, my family and peers that I could achieve my goals of pursuing a residency."
Taylor Tomasino – PGY1&2 – Pharmacy Informatics
University of Kansas Health System
Kansas City, Kansas
"Matching into a two-year pharmacy residency program that specializes in informatics has been a goal of mine since matriculating at the Texas A&M Irma Lerma Rangel College of Pharmacy. The supportive faculty and staff at the college were instrumental in making this dream of mine a reality. The college provided me with a strong clinical knowledgebase and offered numerous opportunities for professional growth in areas such as leadership, research, and community service. I urge all current and future students to take advantage of everything that Texas A&M has to offer to put you on the path to a fulfilling and rewarding career. Gig 'em!"
Tzuchen Jou – PGY1
Memorial Hermann Southwest Hospital
Houston, Texas
"Being a student at the Texas A&M Irma Lerma Rangel College of Pharmacy has allowed me to become a well-rounded residency program applicant. The supportive faculty and staff have always encouraged me to extend my education beyond the academic curriculum and have contributed to my growth through professional development, service learning, and research opportunities. Additionally, being a part of the Texas A&M University Health Science Center offers unique inter-disciplinary experiences that have helped me build a comprehensive set of skills as a student who can think outside my own field of study. Applying for a residency program can be a competitive process, and I am thankful to each professor, mentor, and preceptor who has helped me achieve my goals."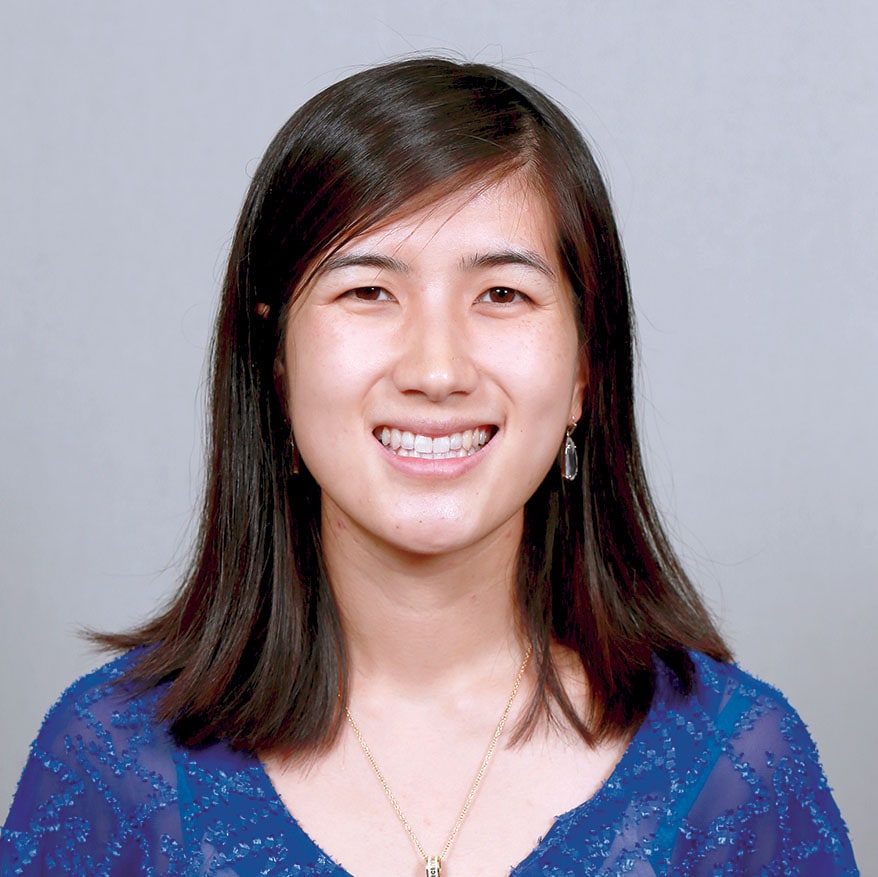 Wenfei Wei – PGY1&2 – Pharmacy Informatics
Houston Methodist Hospital
Houston, Texas
"The experiences and support I received from the Texas A&M Irma Lerma Rangel College of Pharmacy were invaluable for me to obtain a residency and advance my aspiration of becoming an informatics pharmacist. Faculty from the college went above and beyond to help me every step of the way, including developing research projects, pursuing unique and valuable APPE rotations, and preparing for residency applications. I would not have chosen anywhere else to complete my pharmacy education."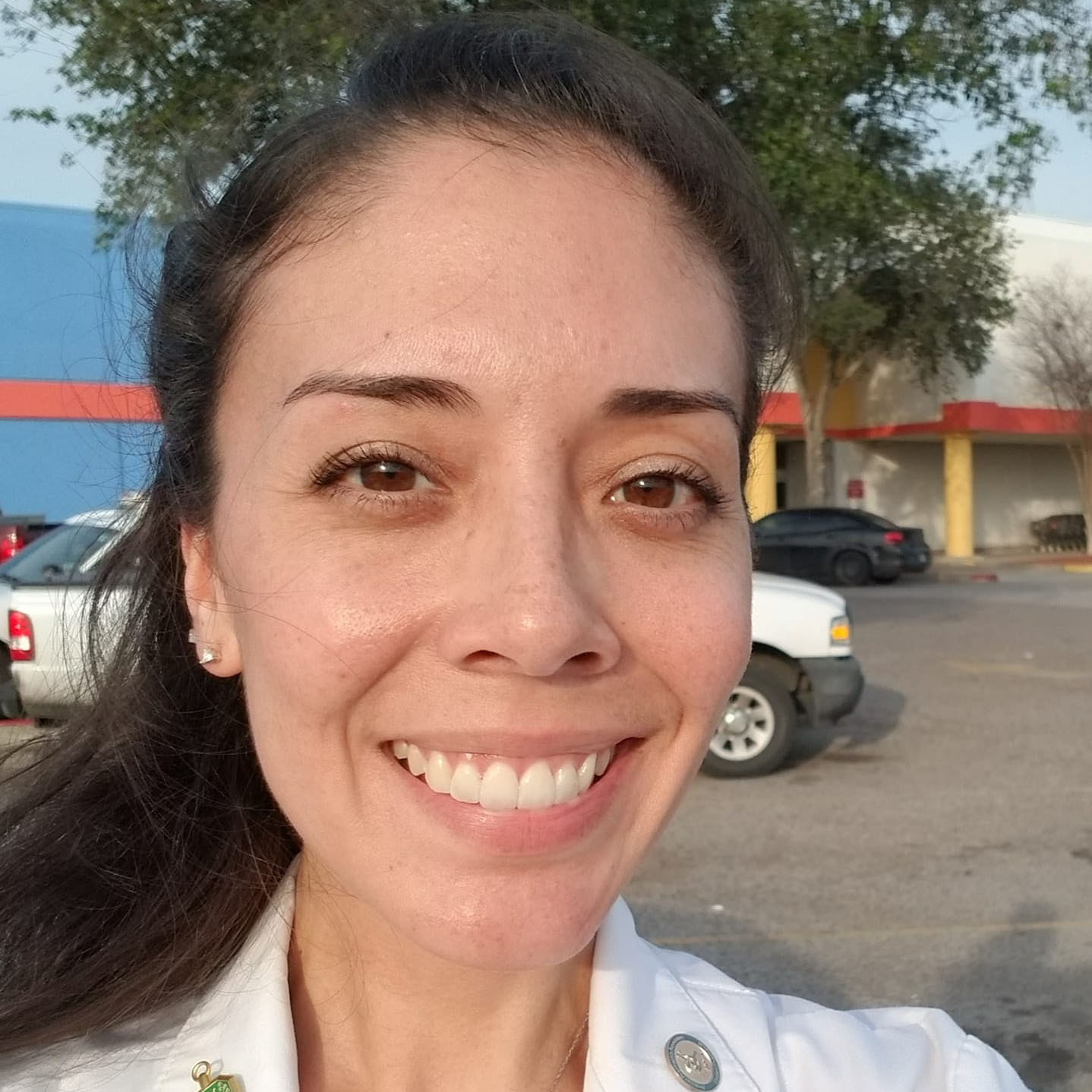 Sarah Mendez – PGY1 Pharmacy Practice Residency
VA Texas Valley Coastal Bend Health Care System
Corpus Christi, Texas
"Once I decided to pursue a pharmacy residency, I began seeking advice and input from professors, mentors, preceptors, and upperclassmen who had successfully obtained a residency position. I used the information from each of them to help myself grow as an individual within this field and to determine how to best present myself to potential programs. I feel opening up and speaking to each of these insightful people truly helped me grow into the person I was meant to be and continue to work toward my goal of obtaining a pharmacy residency."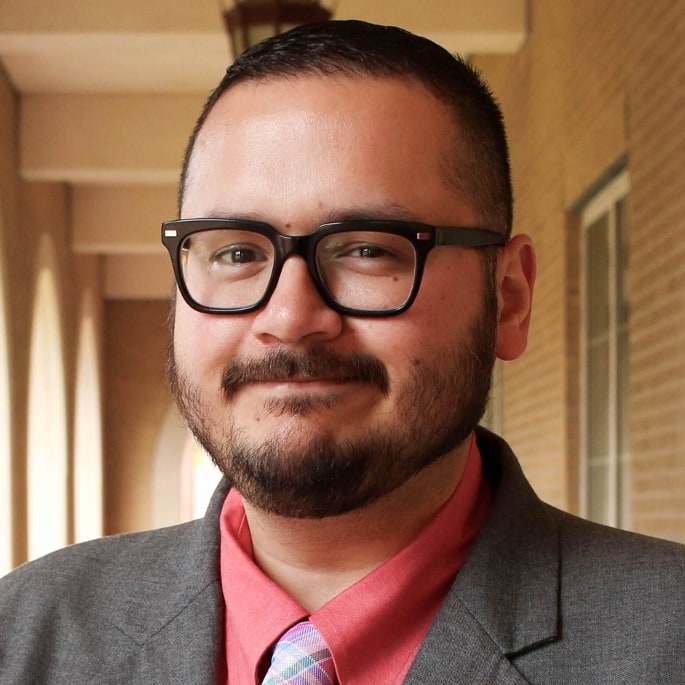 Andrew Ramirez – PGY1

Baylor Scott & White Medical Center
Temple, Texas
"During my pharmacy education at the Texas A&M Irma Lerma Rangel College of Pharmacy, I have been exposed to many different career paths I could pursue post-graduation. Student organizations like SSHP and the college's initiatives in career planning and professional development helped me find my way to post-graduate residency training. I feel the college's commitment to its students' success not only in the classroom, but beyond graduation, helped me secure a residency and has cultivated a spirit of life-long learning."
Alumni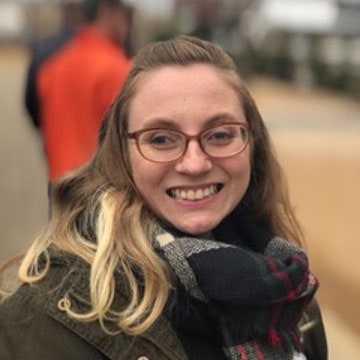 Mila Drasen – PGY2 Medication Use Safety and Policy
University of Texas/MD Anderson Cancer Center
Houston, Texas
"When I first started pharmacy school, I had no idea about all of the different career path options for a pharmacist. I had only been exposed to pharmacists in retail and independent store settings. Once I learned more about clinical pharmacy and residencies, I knew that was what I wanted to pursue. I was able to immerse myself in clinical experiences through IPPE and APPE rotations and through the VALOR student internship program for which I was selected for my P4 year. Student membership in ASHP allowed me to attend Midyear conference and participate in on-site residency interviews. For PGY1, I matched with the program at the VA Medical Center in Portland, Oregon. In the second half of my PGY1 year, I had a longitudinal rotation in medication safety, and at that point, I knew I had found my pharmacy calling. Safe medication use was something instilled in me from pharmacy school and seeing it in practice was amazing. I was impressed that with one small hospital-wide change, you could prevent numerous medication errors, potentially impacting hundreds of patients. The application deadline had already passed for PGY2 applications for that year, so I pursued medication safety education in my own time while working as a clinical pharmacist. Last year, after four years of working as a clinical pharmacist in Houston, I made the decision to pursue a PGY2 in Medication-Use Safety and am excited to have matched with the program at MD Anderson where I expect to start in July."